Decal Restenciling Management
When buying and selling used equipment, let the burden of restenciling fall on IDMC. With tracking abilities and a network of repair shop contacts, IDMC can take care of all of your restenciling needs – including the decals and AEI tags. Whether you prefer to have your equipment moved to a repair facility or to have a mobile unit come to you – IDMC can handle the entire process for one simple fee.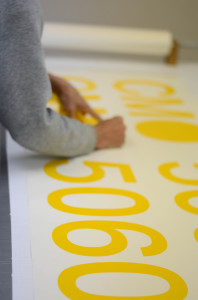 With advanced reporting and organizational skills, management of your multi-car project couldn't be easier. Receive reports when you want them and how often you want them – whether it's daily, weekly or monthly IDMC can provide the information that you need to keep your business moving forward.